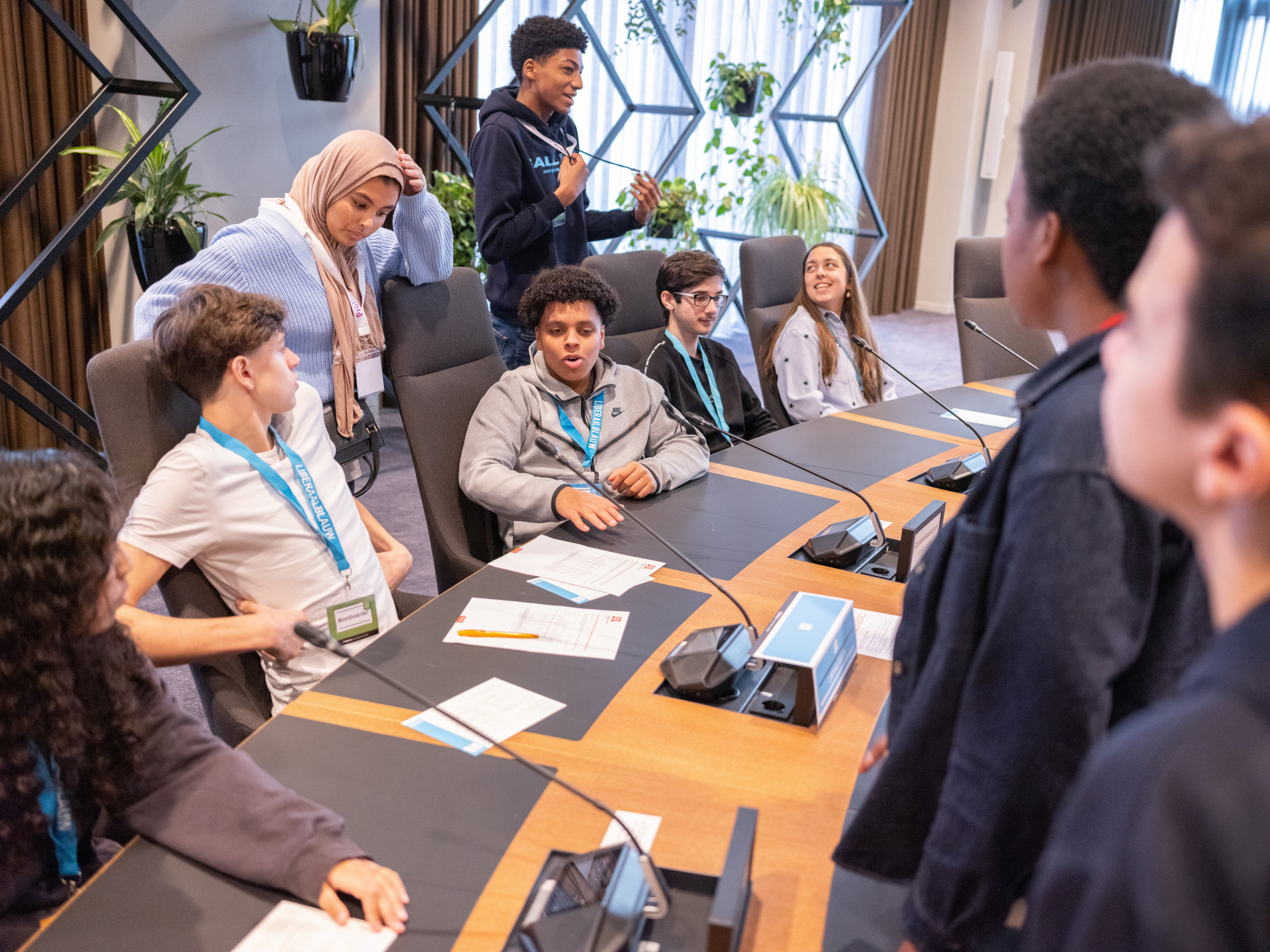 ProDemos offers a number of projects that encourage young people to participate in the political process at both the national and local levels. We have projects for primary schools, secondary schools and senior secondary vocational education (MBO). Examples include:
Shadow elections among schoolchildren
Who would be sitting in the House of Representatives if young people had it their way? To find out, ProDemos holds shadow elections during election time among primary and secondary school pupils. These 'Scholierenverkiezingen' have been carried out since 1963.
Social internship at the parliament
Every year ProDemos works together with the House of Representatives to organise a social internship for pupils at the House of Representatives. In one week, the pupils are shown around by all kinds of employees in parliament: ushers, facility management, security and canteen. They can ask all kinds of questions to parliament members and they pay a visit to the Senate. In between they follow an educational programme by ProDemos.
Please note: these projects are in Dutch so they are not accessible to English speaking students